---
Descarga el catálogo completo VIVALDI. OPERA OMNIA INSTRUMENTAL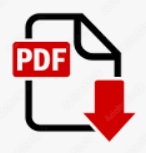 · A completly new edition based on original sources for an historically informed performance. Edited by Vivaldi´s expert Dr. Olivier Fourés.
· All the Vivaldi instrumental works in more than 400 volumes.
· The only modern complete Vivaldi instrumental edition with complete performance material.
· This new Vivaldi edition brings to light many, unpublished music, different versions of Vivaldi's compositions, important informations concerning musical practice at Vivaldi's time, such as ornamentations, variations, cadences or creative techniques.
· A short critical report included in each volume.
· Adequate for both performance and musicological research.
· Complete performance material for all works. Full score and orchestral parts. In the case of solo concertos a reduction for keyboard is also included.
· Format 32 x 21.5 cm. Each volume presented in an elegant stamped folder.